The Italian G&G Magazine has published a 12 pages article about our Stone House in the latest May issue.
The Swedish magazine "Tidskriften Betong" has done a 8-page reportage about our Frame House
The British Magazine ENKI has interviewed us about the role of balconies in architecture
Three of our projects have been nominated for Building of the Year 2020 by Archdaily
Dezeen published our Bridge House!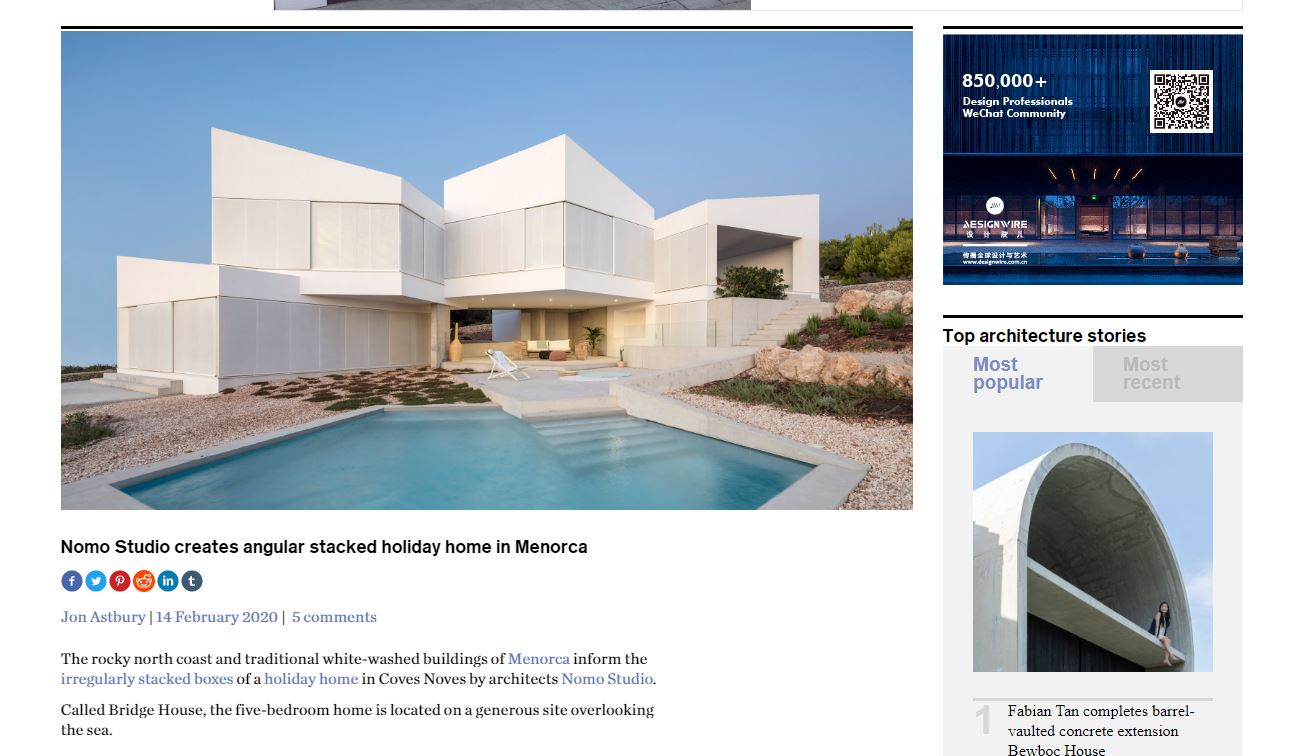 FRAME HOUSE wins Best Project Archilovers 2019
NOMO STUDIO has found is way to the Mexican Magazine "Container"
NOMO STUDIO wins Boutique Architecture & Design Firm of the Year – Global Awards

NOMO STUDIO wins Best Contemporary Residential Architecture Studio 2019 – Catalonia, Spain
NOMO STUDIO's Stone House featured in Dezeen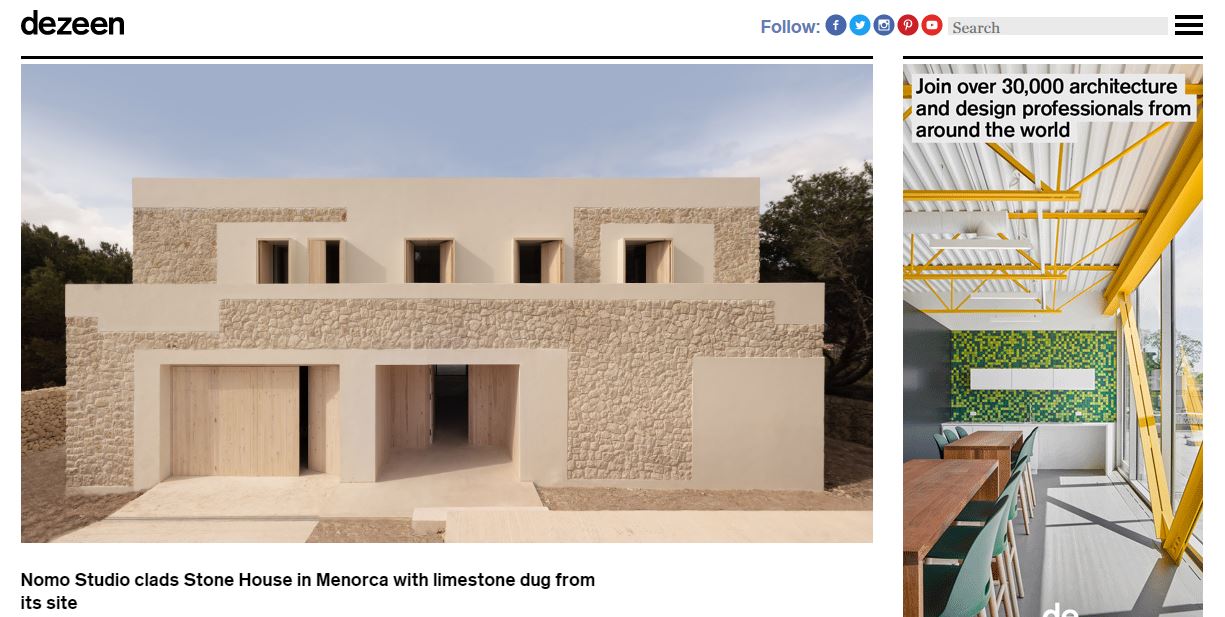 We have been nominated by Dezeen for the "Emerging architect of the year" Award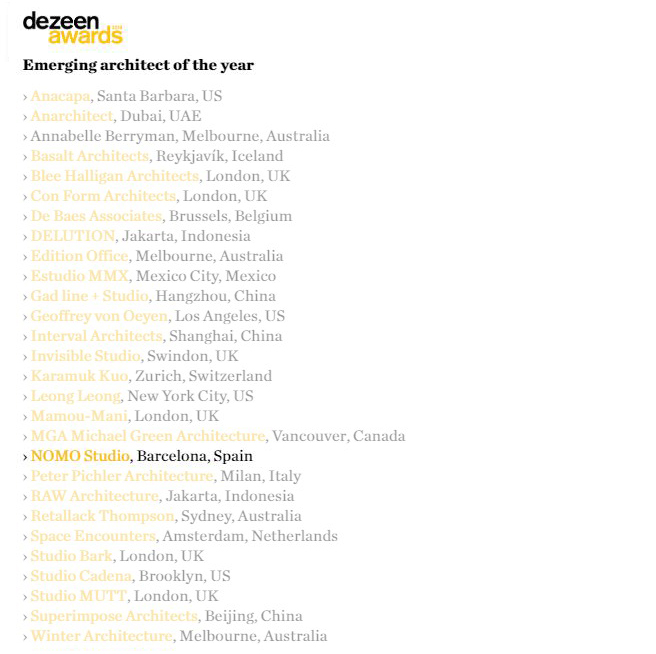 Our Villa Catwalk is featured in the July issue of the German Architectural Digest (AD) Magazine
We are interviewed in latest issue of [ark] magazine about the topic of  what we think about the current trend towards individualisation with regard to architecture.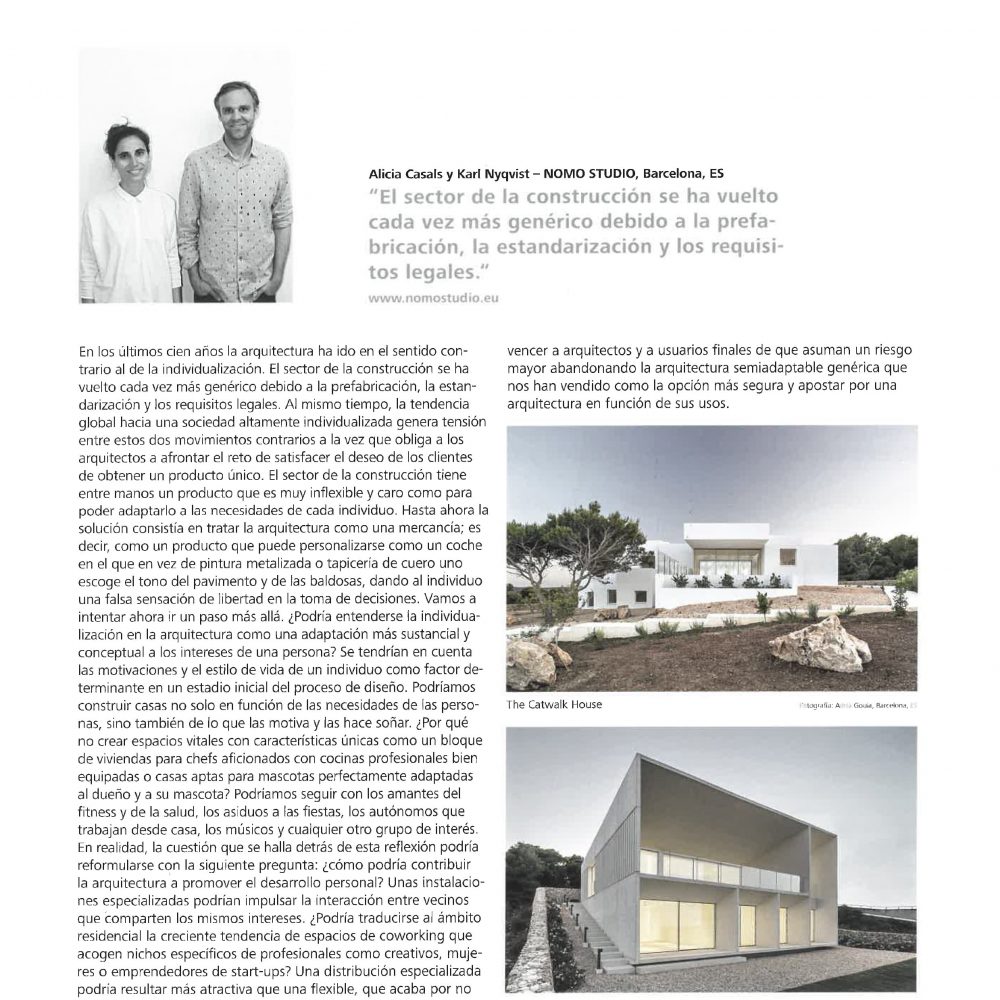 We feel honoured to have been selected by Wallpaper Magazine as one of the world´s most promising practices!
We are happy to announce that we have been nominated for the Concrete Architect of the Year Award in Sweden for our work with Frame House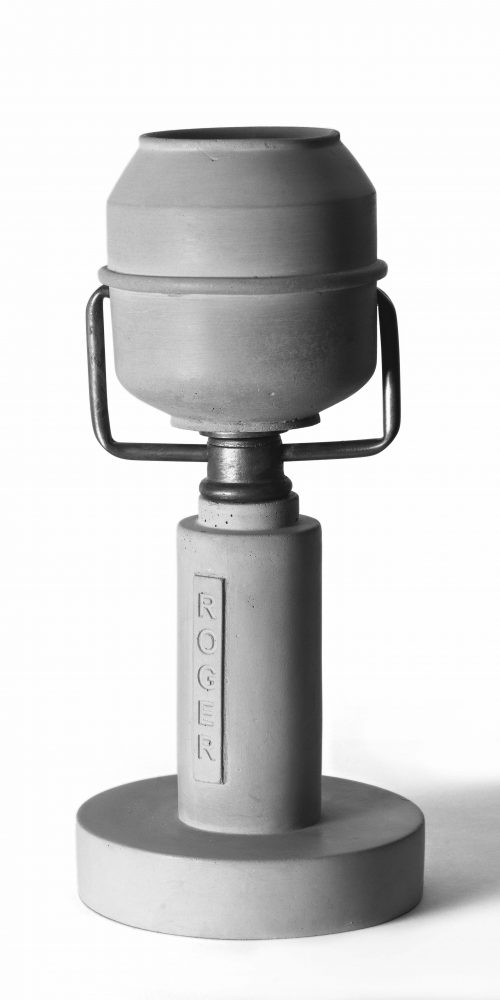 NOMO STUDIO's Villa Catwalk featured in Dezeen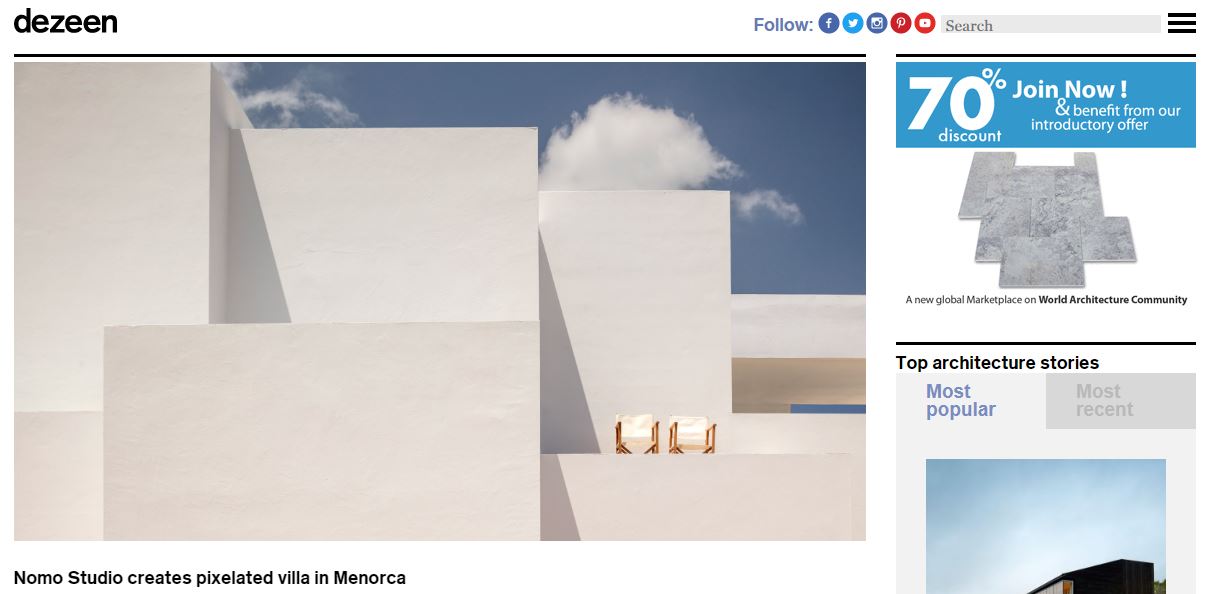 NOMO STUDIO's Frame House featured in Dezeen
Our Stacked Arcade Building in Strängnäs, Sweden, has been awarded the NOW 9 Silver Award for its "striking concept deisgn"